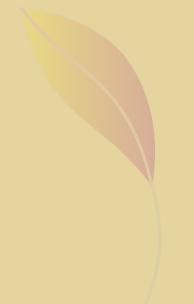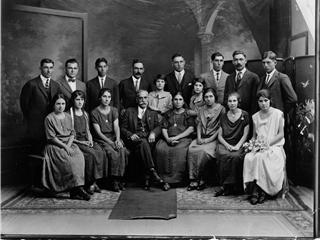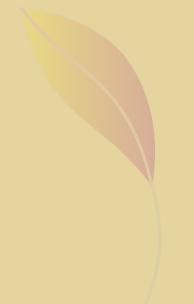 The Great
"La Violeta" ranch
was founded about 1880 by Martiniano Garza Flores with land he purchased in the "Las Comitas" Spanish land grant in deep south Texas in what is now Jim Hogg and Zapata counties.  In 1886 Martiniano married a beautiful young woman from his hometown of Guerrero, Tamaulipas, Mexico named Paula Villareal Benavides.  Together they began an enormous family and an equally large cattle, horse and dairy operation that continues to this day to be an active, family owned and operated ranch in the
vaquero
tradition.  "Paulita," as she was known, raised violets around the main house and the name was attached, in her honor, to Rancho "La Violeta." 

To the left are the young couple on or about their wedding day.  Above and to the right is another wedding day about 40 years later and most of the family is assembled in the mid 1920's.  Directly to the left here is "Tata Pedro" or Pedro De la Garza, Martiniano's father and who founded Rancho Salamoñeno in nearby Zapata county, Texas, perhaps as early as the 1840's.  It was Pedro who established some of his children in Texas and rest remained in Mexico. 

Martiniano and Paulita had 17 children who lived to adulthood and there were another 18 families living with them all on the ranch.  It took all of them all day, every day, to make a living.  They were successful, expanded the ranch, and after forty years they had a nice home on the ranch and in downtown Laredo, Texas and a chauffeur driven Buick to take them between the two. 

Today, the Garza descendants number in the hundreds, many have gone on to careers of their own and some, a few, stayed to run the ranch, but all of them, as they become older and see their own children, wonder where they are going, where they've been, and who they really are?  This is where they come from. 

I've worked on this labor of love since the mid 1980's and it is an honor to share it with you.  God Bless you and God Bless America.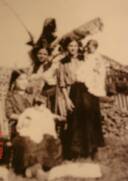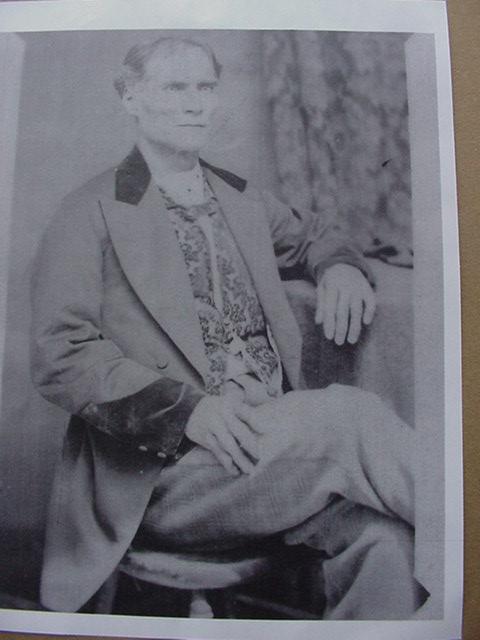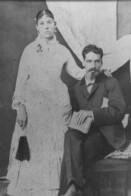 Los Garza del Rancho La Violeta

The history of the ranch and its founders:

Don Martiniano Garza Flores and

La Doña Paula Villareal Benavides de Garza